Everyday maintenance
Everyday maintenance
Using standard trucks brings incomparable benefits, like having a truck familiar to operators and spare parts available worldwide. It also implies upstream thinking about "design to maintain".
BALYO design rules and development process are tailored to address hardware and software service readiness. It serves one goal: allow a BALYO trained technician to quickly troubleshoot a laser scanner, a sensor or any technological robotic lift truck module…
BALYO delivers to its partners a specific diagnostic tool to analyze potential failures and can also grant specific access to a simplified "debug" panel on the robot HMI.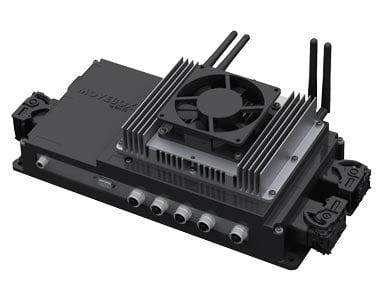 This industrial concept has even been applied to the heart of BALYO technology, the MOVEBOX.
The robot's brain is equipped with automotive inputs and limited connections ensuring easy replaceability and does not require automation specialist intervention.
As any manual lift truck, your local dealer (who possess local robotic spare parts) or a trained employee can manage the first maintenance level, while software maintenance is handled by BALYO experts.